The 2014 World Cup has been underway for a week or so now, and most teams have now played their first two fixtures. There have been a few shocks, an avalanche of goals, and most observers agree that this has been one of the most entertaining tournaments ever, befitting of the iconic Brazilian stage on which it's being played.
While it is early to predict which team will come out on top at the end of the tournament, and there may be many twists and turns for some of the major contenders to yet endure, we already have some clues regarding the strongest outfits in the competition. The host nation look well placed to win their group, and Brazil remain the tournament favorites, but questions are being asked about their credentials following their 0-0 draw with Mexico.
Does this Brazilian side have the attacking resources to win the 2014 World Cup? Certainly this is a moderate squad in terms of forwards, and coach Scolari's chosen number 9, Fred, has impressed neither Brazil fans nor neutrals thus far. Should Brazil win the competition, it will almost certainly have been a more workmanlike effort than previous Brazil triumphs, but their strong defense, rabid home support, and self-belief which seems to be part of the collective national DNA will nonetheless make them a tough team to overcome.
It has been left to the French to play the most irresistible attacking football of the tournament so far. Having walloped a more than competent Swiss side 5-2, with eight goals already in their opening fixtures, France have looked an irrepressible force, despite the absence of such esteemed players as Franck Ribery and Samir Nasri. However, they have yet to meet what could be termed sturdy opposition, and their mediocre defense will be tested much more sternly as the World Cup unwinds.
 Equal top scorers are the Netherlands, who have already played a critical part in the execution of the defending champions Spain. Arjen Robben and Robin van Persie have formed an extremely intimidating strike partnership, largely papering over the cracks at the back which many expected would cost the Dutch at the highest level. This certainly may still be the case, but there will be few teams queuing up voluntarily to neuter the awesome threat that the Netherlands attack poses.
 Argentina were many people's pick to win the tournament before it began. And although they began in rather uncertain fashion against Bosnia, they showed enough in the second-half of that game to retain their status with the bookmakers at least. Argentina's first eleven featuring Zabaleta, Mascherano, Gago, di Maria, Aguero, Higuain and, of course, Messi, looks to be extremely strong, if a little attack heavy. But there isn't a huge amount to come into the starting line-up from the bench, so suspensions in the latter stages could potentially be extremely damaging for them. Having said that, if Lionel Messi plays consistently close to his best, only those that are philosophical about being parted from their money would bet against them.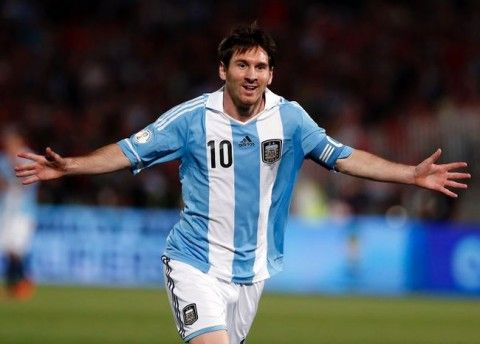 Two outsiders who have particularly impressed are Chile and Costa Rica. England supporters will long since have realized that Chile are a strong side, after they were comprehensively beaten by them 2-0 in a friendly at Wembley. And they now equally recognize that Costa Rica are also no slouches, after their two wins in Group D eliminated England from the competition. 
 It is difficult to envisage Costa Rica going too deeply into the tournament, but Chile are an extremely competent and competitive outfit, and though they don't perhaps have the depth to mount a sustained challenge, should they meet Brazil in the second-round they're more than capable of causing what would be a very sobering upset for the Brazilian World Cup.
 The dark horses - who weren't really dark horses because they simply have a very strong team - Belgium performed reasonably, and showed some character in beating Algeria 2-1, and look likely to win Group H. This fixture perhaps exposed the lack of the very highest quality of creative and attacking players in their squad, but they're well capable of making the quarter-finals, where it must be said Argentina will probably pose a massive obstacle for them.
 After losing to Costa Rica, Italy are not even certain of making the knockout stages, and their final group stage fixture against Uruguay will be one of the highlights of the initial round of matches. While the Italians look to be stronger in midfield than the South Americans, they must also contest with what is surely the world's best central striker in Luis Suarez. It really is a fixture that could go either way, and there was little in Italy's display against Costa Rica to suggest they should feel haughtily confident going into it. The wisdom of experience indicates that Italy will find a way to win, but both Italy and Uruguay are short of the ability required to win the tournament.
 Outside of the tournament favorites, Portugal looked decrepit and unmotivated in their opening fixture, Mexico are an organised team that lack star quality, similar comments could be aimed at the USA, and the Ivory Coast should qualify for the knockout stages for the first time in their history.
 There is but one big hitter remaining, and it is the likely winner in my eyes. Germany have played only one match, but after giving indication of their ability by ruthlessly decimating Armenia in a pre-tournament friendly, they continued this savage approach by crushing Portugal 4-0 in their World Cup opener.
The Germans have an extremely potent combination of physical strength, immense technical quality, squad depth and a group of players well accustomed to one another. Their midfield is now the best in the tournament after the exit of Spain, and Coach Joachim Löw has a multitude of options for every position. Add into the mix one of the stingiest and most physically imposing defenses in the tournament, and the brilliant and prolific Thomas Müller, and I believe you have a set-up which will take some considerable beating, particularly as the weather conditions in the Brazilian winter have not been excessively sweltering.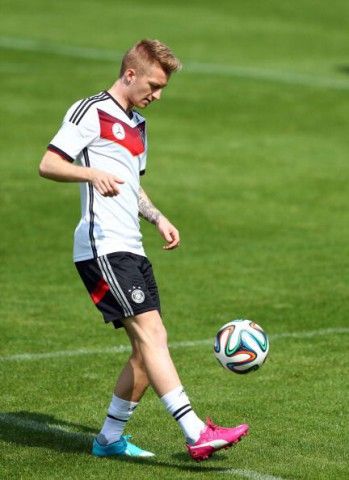 Germany have tournament know-how and confidence gleaned from the nation's exalted footballing history; don't bet against them picking up their fourth World Cup title.
Copyright
© haitiancorner