October 4, 2014 is now marked in history as the day the infamous Jean-Claude Duvalier passed away. Although Baby Doc adopted the self-proclaimed title as Haiti's "President for Life", there are many that would beg to differ. His 15-years reign created conditions that Haiti is still recovering from until this day. Thrust into authority, he soon learned to take advantage of it in every way possible.
Inherited Power
 At the tender age of 19, Francois "Papa Doc" Duvalier appointed Baby Doc as his presidential successor from his deathbed. From 1971 to 1986, Jean-Claude continued in his father's footsteps. Tales of corruption, deceit, and a questionable relationship with U.S. agencies flood history books regarding his reign. 
 However, Baby Doc's terror was far from the beginning. He merely continued a disastrous cycle left behind by his tyrannical father. Inheriting everything from his authority down to his name, in fact, the "doctor" reference was never rightfully earned. His only right to the term was through his father's former position as a medical doctor. Papa Doc worked closely with the United States Army on a disease eradication campaign stationed in Haiti. It's safe to assume that his work in the rural areas of the country assisted Papa Doc in developing contacts with officials from the United States that would later back him in his elaborate scheme of extorting money from the U.S. government or willingly accepting funds to do their bidding. Papa Doc saw no error in his actions. He justified his plans as a continuation of the slave trade that birthed Haiti in 1804. Throughout his reign, Baby Doc observed his father, unknowing that one day it would be his turn to lead.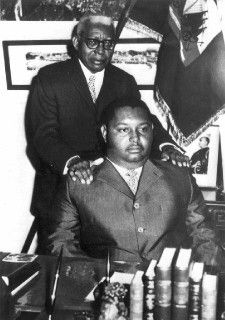 Time In Office
  At the time of his induction, Jean-Claude Duvalier became the youngest president in the world. Initially, the people of Haiti were hopeful of change. They soon realized that change would come, just not at the benefit of the people. The start of Baby Doc's reign was filled with an interest in sports cars and wild parties holding a hierarchy over the grey schematics of politics. At 19 years old, one wouldn't expect much else.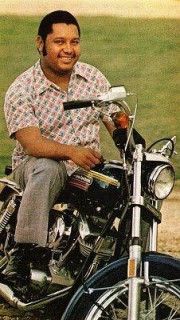 Whether it was obedience to his father's wishes or a lack of interest in developing an alternative, when the time came for Baby Doc to implement his own policies, he accepted the suggestions of the United States with no resistance or alterations. Although Papa Doc gradually pulled away from his ties to the U.S., he spent years showing his son how to benefit from international engagements that do not benefit your country.
With Baby Doc's approval, foreign corporations were granted 100% tax exemption to build factories that would create products for export to the United States. His proposal invited the makers of items such as Rawlings baseballs, underwear, jeans, and toys inside Haiti's borders. He also instituted measures to invite tourists to Haiti. On one hand, some perceived the new policy as an opportunity to create jobs and revitalize Haiti's struggling economy. However, the underlying consequences were much more damaging. Baby Doc put more emphasis on his support of the Reagan Administration and Reagan's resistance to communism rather than revitalizing the people he was appointed to govern and bring life back to the country after being riddled by numerous disasters.
The Beginning of The End
  Even with corrupt associates in high places, Baby Doc was not privy to the level of immunity he considered a birthright. His lavish lifestyle continued to raise eyebrows. In 1980, he brazenly threw himself a state-sponsored wedding, leaving behind a $5 million bill. It was a lingering slap in the face to a country that was experiencing some of the worst devastation and poverty on the Western hemisphere.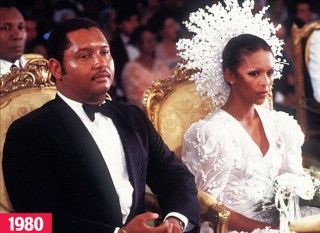 After overseeing the torture and/or murder of thousands of political prisoners, perpetrating mass corruption, and single-handedly crumbling what little hope Haiti continued to clench to, the people had enough. 
 In 1986, resistance roared into revolt and Baby Doc was faced with an ultimatum. As news of his undertakings continued to surface, the people of Haiti had enough. Facing an impending uprising and revolt, Jean-Claude's U.S. support system decided to cease funding his schemes. Before he could be called out to address the allegations, Baby Doc, his family, and millions of dollars in stolen money were whisked away to France aboard a United States aircraft. 
  Across the globe, Haiti still wasn't free of Baby Doc's oppression. Leagues of adjutants and generals who swore to continue his corruption worked day and night to see that it happened. Michel Rolph Trouillot, a Haitian anthropologist called the wave of insurgents who supported Baby Doc even in his exile "Duvalierism after Duvalier". This seemingly never-ending growth of power paved the way for the creation of aid groups and nongovernmental agencies, many of which still control much of Haiti today.   
Domino Effect
Twice elected Jean-Bertrand Aristide led the opposition against the Duvalierists. Passionate about maintaining an authoritarian, nationalistic country, the Duvalierists managed to infiltrate and overthrow his office each time.
With devotees continuing to push his regime, Baby Doc remained in Paris living, what was assumed, the life of luxury after robbing his homeland blind. Unfortunately for him, even thousands of miles of ocean and land couldn't create enough distance from the karma destined to follow him. 
By the time he was approached by the Wall Street Journal in 2003, he'd squandered away all of his money and his wife divorced him. He even admitted to never attempting to find employment. While he was down on his luck, his misfortune was miniscule in comparison to the result of his merciless hand, but his troubles weren't over yet.
A Step In The Right Direction
January 12, 2010 was a day that Haiti will forever mourn. As a record-breaking earthquake leveled much of Haiti's history and halted government progression, it also defeated the seesaw battle between the Duvalierists and the populists who demanded Baby Doc is held accountable for his actions. 
In the meantime, Haiti was in need of leadership more than ever. With government corruption spilling over into current affairs, merely hosting an honest election proved challenging. Even with decades between his reign and over two-thirds of the population being too young to remember the details of Jean-Claude Duvalier's time in office, they were living the consequences each day. 
After a quarter of a century in exile, Baby Doc shocked the world when he returned to his home country just before a controversial postponed presidential runoff. The people sat on the edge of their seats to see if he would announce some grand purpose to his return. Skeptics anticipated the reveal of a master scheme. However that never came. On the contrary, Baby Doc's return would never have been announced had it not been for Haitian natives boarding the same flight. With tensions high, Baby Doc brought little attention to himself. As he walked around Port au Prince, many acknowledged the fact that he looked severely sick. Many speculated that he returned home to die.
For three years, Baby Doc kept mostly to himself. Aside from occasional appearances with dignitaries and presidents such as Bill Clinton, he lived amongst the shadows. The Human Rights Watch and other organizations emphatically demanded that he be held accountable for the crimes of his family, but that day never came to pass. He was arrested and charged in February of 2013. Emotionally ridden hearings were held full of accounts of Duvalier's alleged victims. While the judge ruled that there was a possibility he could face charges, proceedings were stalled before his passing. 
  At 63 years old, Jean-Claude Duvalier died of a heart attack. Just one year earlier and the exact same way his father passed. President Martelly addressed Twitter in light of Baby Doc's death. He offered his condolences to "the family and the entire nation". He expressed sympathy for the loss of "an authentic son of Haiti."
Copyright
© haitiancorner.com