As young girls dream about becoming a princess, on the other hand boy's do dream of becoming prince but nowadays as trends change and the entertainment industry is taking its toll, we can speculate about a young boy's preferences.
However, the princess dream remains vivid, only the good or bad type is variable. And often enough, dreams do come true. Taking that into account we shall always remember the good old one "Be careful what you wish for because you might get it". 
Especially if the desired outcome may not be as desirable once it has been attained. But that is the thing, we can never really know for sure before taking an action.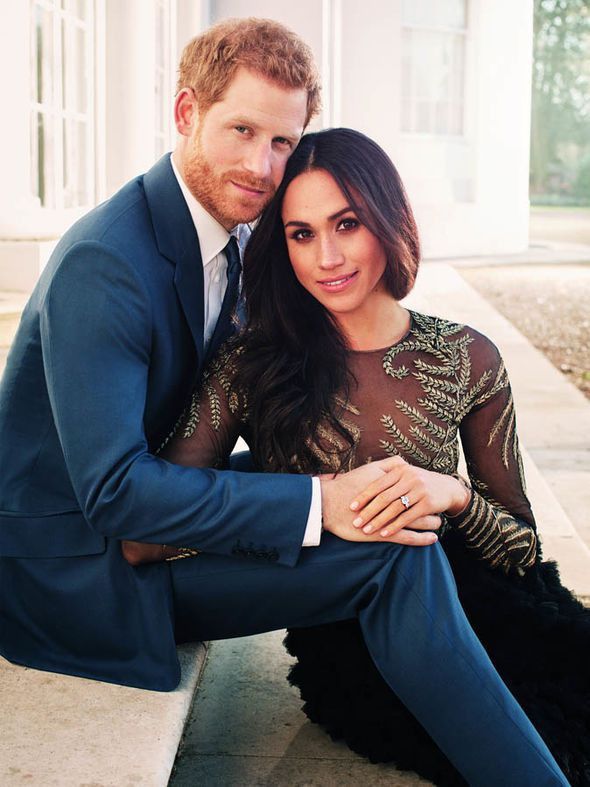 We are all surrounded with the top headline of our American girl Meghan Markle making it into the Buckingham Palace. Since a very young age Meghan seemed as young, curious girl with attributes of a deeply caring student who seemed mature beyond her years. Back in the days she volunteered for an organization, making compassion her best friend. All that was followed with a precious advice as she says in one interview 'life is about putting others' needs above your own fears", which seems to have helped her to become who she is today. Being the voice for women and especially pointing out her biracial background, is one more prove that reaching out to others is just part of who she is. Being blessed to be such person, she became successful in the tv show "Suits" which gave her prime time on the small screens. Behind the sport light Markle had been dressed in a white gown before with her now ex-husband, Trevor Engelson . Moving away from the divorcee has not been easy for any one. But we have calculators to measure our % of success in love, but in some cases mutual friends can come and give a hand. That is exactly how the future to-be royal bride met with Prince Harry, through a mutual friend back in 2016. And in one "cosy night" in at their home in Nottingham Cottage, London Prince Harry made history. The calculator did its thing and calculated the outcome of the chance on a successful relationship between these two people, which as a result is visible today. Combining the biracial background and one before behind, Prince Harry and Meghan Markle's engagement and this weekend's wedding represents something genuinely different from everything that has gone before in the royal family. That is rather surprising, given that the very concept of the royal family is the very antithesis of diversity, despite talk of 'blue blood', the aristocracy has a history of mixed-race relationships. Despite that fact, the British media was not soft on our American girl, as The Guardian.uk transmits "The British press have a different approach. They have made it clear that her relationship with Harry is scandalous, for a number of reasons: she is divorced; she is older (Markle is 35, Harry 32); she's played raunchy scenes in the US TV series Suits – and her mother is visibly black, with dreadlocks." Prince Harry had made a clear statement about warns the media against harassing his future bride. Following that, these couple of weeks, we were witness Mr. Thomas Markle the former lighting director who worked on popular TV shows "Married with Children" and "General Hospital," according to the Internet Movie Database, of rumors about not attending to the weeding or in other words the father of Markle. Her half-sister, Samantha Merkle did not bypassed the whole situation. She had frequently spoken out and made headlines with her comments about the royal couple FYI, she has not been invited to the Royal Wedding, but about that we can read more once the autobiography "The Diary of Princess Pushy's Sister" is published. But although all that wanting-to-be controversial talk was happening the previous year, we will be taking part in the royal weekend in front of the small screens. 

This is the perfect story combined with the one of that tells us that Dreams Do Really Come True! All we need to do is to stop picking a delicious dream for ourselves and then immediately start pecking furiously at the edges with a list of ways it can't, won't, or shouldn't work out for us. We should look on the bright side and that the horizon is full of endless possibilities. Decide you want your dream to happen. Believe it will and can happen. We wish to the couple a lifetime of love and happiness.