Just came across a saying that "no one is immune to suicide, but there is hope!" How could that be?  I've never thought of suicide before, and I can't see myself thinking about it.
After the recent news of Anthony Bourdain's death, I decided to dig dip into the cases of suicide in the US and the recent stat. I'm really depressed because of the stats I've come across.
Suicide has been recorded as the 10th leading cause of death in the United States with over 44,965 Americans losing their lives to this dilemma.
With such heightened record, suicide has become a major public health concern, and among the leading causes of death in the United States.
Suicide is the second leading cause of death among individuals between the ages of 10 and 34, and the fourth leading cause of death among individuals between the ages of 35 and 54.
Even with nearly 45,000 citizens dying by suicide, the statistics could  increase at any time because, for every suicide, there are 25 attempts.
I just don't know what to say about the issue but would like every one of you to put in a little contribution.
Here's a little data I came across…
"Based on the 2016 National Survey of Drug Use and Mental Health it is estimated that 0.5 percent of the adults aged 18 or older made at least one suicide attempt. This translates to approximately 1.3 million adults. Adult females reported a suicide attempt 1.2 times as often as males. A further breakdown by gender and race are not available."
This issue needs serious attention than homicide because there are more than twice as many suicides (44,965) in the United States as there are homicides (19,362).
How about we go through the report of the host of 'Parts Unknown" Anthony Bourdain who died by suicide at the age of 61?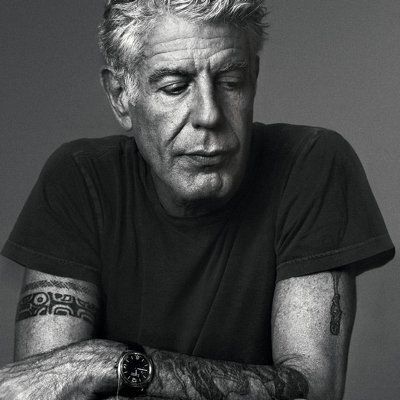 If you're conversant with this program, you'll know what a gifted storyteller he was and how he always took CNN viewers around the world.
"It is with extraordinary sadness we can confirm the death of our friend and colleague, Anthony Bourdain," the network said in a statement on Friday morning.
"His love of great adventure, new friends, fine food and drink and the remarkable stories of the world made him a unique storyteller. His talents never ceased to amaze us and we will miss him very much. Our thoughts and prayers are with his daughter and family at this incredibly difficult time."
This news of Bourdain came up during his stay in France, working on an upcoming episode of his award-winning CNN series 'Parts Unknown', when his close friend Eric Ripert, the French chef, found him lifeless in his hotel room that Friday morning.
In an email to employees, CNN president Jeff Zucker mentioned "Tony was an exceptional talent… Tony will be greatly missed not only for his work but also for the passion with which he did it."
Bourdain's death happened after fashion designer Kate Spade hanged herself in an apparent suicide at her Manhattan apartment on Tuesday.
The suicide rate in the United States has seen sharp increases in recent years. A survey published by the US Centres for Disease Control and Prevention on Thursday shows suicide rates increased by 25% across the United States over nearly two decades ending in 2016. Twenty-five states experienced a rise in suicides by more than 30%.
2015 Youth Risk Behaviors Survey shows that 8.6 percent of youths in grades 9-12 attests to have attempted suicide at least once in the past 12 months. This is predominant with girls who were reported to have attempted twice as often as boys (11.6 percent vs. 5.5 percent). Hispanic teens are among the leading origin with 11.3 percent, especially the Hispanic females with 15.1 percent. 6.8 percent of white students were reported with 9.8 percent females.
Approximately 2.8 percent reported making a suicide attempt that required treatment by a doctor or nurse – the rates were highest for Hispanic students with black males (4.0 percent) and Hispanic males (2.9 percent) having higher rates than white male (0.9 percent) students – so why don't just seek for aid?
Come on, guys! Let's discuss on efficient ways to tackle this issue and make America a better place.