{AF template=round width=25% }



{/AF}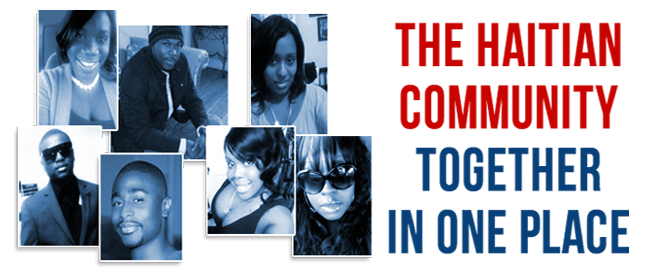 PRIVACY POLICY
INTRODUCTION
The aim of this section of the document is to keep you informed and updated about www.haitiancorner.com privacy policy, this encompasses all information that users submit to us at the point of registration or as a user of our products, services and website.
The guideline as to how information submitted on our website or collected directly from user may be processed is what is explained in detail in this document.
We may collect Information that will identify you ("personal data") and information that will not.
Haitian Corner is the controller of information. This is the firm that controls and is responsible for the processing of your personal information. This is for EU data and information protective laws ("Data Protection Legislation")
If perhaps there are one or more details or content of this document that you don't agree with or you're unhappy with, you understand and agree that the only alternative is to immediately leave our website.
EU GDPR DATA COMPLIANCE
The policy defined below is bound according to the English & US laws and including that which is required by the EU General Data Protection Regulation (GDPR).
In accordance with what is required of the law, we educate you on your rights and our responsibilities when it concerns the use and control of users' personal information.
We do not share, sell or divulge to a third party, any information collected through our website except as stated in this document.
In accordance with the GDPR guidelines, Haitiancorner is a "data processor" and our users are the "data controllers". Our users are responsible for consent gathering requirements and fulfilling other privacy requirements for the individual user.
We've built our services in a manner that ensures the privacy of our esteemed users in respect to personal information. We esteems and values our users' right to privacy.
                                                                 INFORMATION (DATA) THAT WE COLLECT
Personal data about you (users) that we may collect, store, transfer or use are as follows:
Information That You Submit Upon registration, use or subscription to any of our services, or whenever you participate in any interactive feature of our services such as research, survey, quizzes, contests, games or promotions, we may collect information ranging from:
Contact Information - this includes names, email address and phone numbers (mobile, work or home).
Profile Information - Extra user information including gender, lifestyle, personality, geographic and demographic location, place of work or education may be given to us when you are filling your profile on our website.
To add other user contents like videos or photos, we may require access your camera or gallery. We may tag some of the information that you make available as "sensitive or special" particularly when it comes to some jurisdiction. Such information may include religion, ethnicity or race, and sexual penchants or orientation. Choosing to provide this set of information means that you agree that we will process such information. 
Transaction Information - you understand that making a purchase directly from our website or subscribing to any of our paid service, may predispose you to providing us and our appropriate service provider(s) with your financial information, debit or credit card details, which may include expiration date, name, transaction ID, timestamps, and address, all these are data that needs to be taken to serve you efficiently.
Secure Socket Layer (SSL) and, or strong encryption (3DES) by a third party are mediums through which your credit card transactions are processed. Be rest assured that your information is only used for such purposes.
Content upload information – you understand that we may collect information about the contents or materials whether they are videos and / or photos, or other similar contents that you upload to our website. Metadata which is Information as time, date and the place where a photo was taken or uploaded, with whom you share, who views them and how you use such contents. You understand and agree that we may analyze or scan the photos you upload to us from any third-party service or platforms for different purposes ranging from fraud detection to assessment of the photos posted or share, whether they are consistent with our terms and condition of services, and able to help us in identifying users' preference and ranges of interest and activities, and to assist us in providing adequate matches when necessary.     
Communications Data – You understand that we may collect information that you make available during interaction with or whenever you contact our customer support team. These conversations are sometimes recorded and monitored for training purposes, this is done to ensure better quality of service. You understand that any material and content shared by you are processed together with that of other users.
You agree that whenever you participate in a focus group discussion or participate in surveys, you offer us your own insights into our services and your responses to our questions, reviews and testimonials may be documented.
Information Automatically Collected
We and our third-party partners will automatically gather data which may include IP address, browser type, platform type, internet service provider, we may also deploy one or more cookies that may identify your browser or account uniquely, and date and time stamp from your browsing device and its software anytime you gain access to our website. You understand that we may collect or receive identification numbers associated with your device (such as a unique device ID, Google AdID, IDFA), model and brand of operating system, email address, and other applications that you have downloaded – all the above mentioned being referred to as "Technical Data" and shall be acquired when you visit our site with a mobile device. We may also take "Usage Data" which includes Information about your usage of our services, and your activity or usage of our website.
Information About Service Usage:
We may collect information about your participation and actions on the website. This data collected may comprise of information such as the pages and profiles that you view, how you browse the Services and service insights. It can also include your usage of various functions and features on the platform, the connections you make, other users, friends or contacts that you refer to our Services and the profile searches that you perform.
Data about your location: Currently, we do not collect your exact geographical location or any coordinates, be it latitudinal or longitudinal, but we may collect such data in the future but not without your consent. Information such as the IP address that we gather from users can from time to time be used to estimate or appropriate a device's location. In some cases, we may assign the geographical coordinates of the Centre of a state or city on record for you as a means of improving our matches and consequently, our analytics. The data referred to are generalized geographical units and do not in any way match to your specific historical location or time.
Third party data: You understand and agree that we may take Information that relates to your person or conduct on our platform, these data as shared by other users may be collected too. For example, we may require you to submit your email address if another user tries to refer you or transfers anything to you on this site. Third party establishments may supply to us contact details, internet navigation details (which verifies that you are a robot or not by the way you navigate on the screen), information that prevents fraud and partnering financial institutions will also update us on payment information or methods relating to the paid services or subscription that you use on the our website.
You understand and consent accordingly, that Personal data gathered from your usage of our services, platform or website may be linked or combined with the information collected automatically from users' browsing devices. This is done to enable us provide you with an experience that is personal and satisfactory to you regardless of your interaction with us. We may make such data anonymous or aggregated so, that the data doesn't identify you directly, and we may in the same vein also, anonymize information for our services, such as may include our IT systems, research, data analysis, improving and developing new features and products. You understand that this anonymous information may be shared with others.
As explained in this policy document, users must submit information including personal data but if you do not, we may be unable to provide you with services that you require or that is altogether satisfactory.
When we pool the information submitted with other data, we are able to recognize repeat users from previous visits; the information gathered may be used to ascertain user's individuality, even if you are not signed in to our website.
GDPR COMPLIANCE AND OUR COOKIES POLICY
When visiting our website for the first time, we will ask if you wish to allow the use of cookies on your browsing device. Users can choose to allow or disallow the use of cookies, and we may not use cookies on your first visit to the website except for recording that you did not allow the use of cookies or for other such purposes. You understand that you will be unable to effectually use all the functions on our website if you disable the usage of cookies or if you deactivate it in your browser settings.
How does www.haitiancorner.com makes use of cookies?
We make use of cookies in the following ways:
To ensure that users are signed in on our site.
To keep track of our website usage.
To verify and record if users have seen definite messages that are displayed on the website
To document user's responses to surveys and questionnaires on our website.
To record the thread of a conversation during a live chat with our support team
You are aware that most browsers are set to automatically allow the use of cookies. You can deactivate this in your own browser settings. Your browser will discard all cookies or notify you when a cookie is being sent. For guidelines, you may have to refer to the technical information that is made available for your type of browser.
You are aware that some part of this website may not function properly or may be unusually slow if you do not allow the usage of cookies on your browser.
PERSONAL IDENTIFIERS OF BROWSING ACTIVITY
User should understand the following:
Any request that is generated by a user on our servers for web pages or content and other applicable materials on the website is recorded.
Our system may automatically collect information about your computer hardware and the software. This information may include your time of access, address of the website referring, type of browser, IP address and domain name. The saved information may be used to improve our operations and services to serve our users better and to also get the statistics needed about the usage of the website.
Our website may obtain and retain information about the software that you use on our website, your type of browsing device and screen resolution. We may also request user's geographical location, IP address and we may retain such information may be retained.
www.haitiancorner.com uses the information acquired to estimate the acceptance and usage of our website and for the appraisal of the effectiveness of content that we provide to our esteemed users.
                                                                 HOW WE COLLECT AND USE DATA
The main reason we use the information that you supply to us is to provide and improve upon our Services. Furthermore, we may use your given data for your own safety and to provide you with information that might interest you.
You understand and consent that your personal information may be used or released to an appropriate on mandated party, when we need to comply with a legal or regulatory obligation, when there is a need to effect the agreement we are about to enter into or have entered into with you for our services, where you have given consent for us to use your personal information and your sensitive personal information to provide certain Services and when and where it is necessary for our legitimate interests (or those of a third party) and your interests and fundamental rights do not supersede those interests.
You understand that you may withdraw your consent for some uses of the information at any time by contacting us on Cette adresse e-mail est protégée contre les robots spammeurs. Vous devez activer le JavaScript pour la visualiser.
ACCESS TO DATA BY A THIRD PARTY
Using our services, you can share information about yourself with other people and other companies including other users of our website and potential users of our services and other products offered by Haitian corner. We advise that you consider your privacy and safety before and when you are sharing your information with anybody on the platform, please consider your own privacy and personal safety when sharing your information with anyone, including information that you share through your profile.
We may have to share your personal data with the parties outlined below for the purposes stated above.
With other entities within the Hiatian Corner group of companies (namely Hiatian Corner) to provide you with the Services.
Disclosure to Defend Abuse Victims. We are not obliged to divulge any information that you submit to the services, but we still maintain the right to do so, if only at our sole discretion, we're suspicious or have a reason to be suspicious that the information is in anyway connected to a victim of abuse in any format.
Without any limit, abuse may include, spousal abuse, elder abuse, child abuse, neglect, or domestic violence. We reserve the right and within our sole discretion to disclose necessary Information to authorities that we, at our sole discretion, deem necessary to handle such disclosure. Appropriate authorities may include, without limitation, law enforcement agencies, child protection agencies, or court officials. You hereby concede and agree that we are permitted to make such disclosure.
Technology Services Providers, including infrastructure partners, customer support service providers, analytics service providers, cybersecurity partners, fraud analytics companies, payment providers, chargeback representation services and similar partners.
Social Networks, such as Facebook, where you have given permission to do so or where you have used your social network account to log-in to www.haitiancorner.com. If you have chosen to do this, your information will be governed by the privacy policy of that social network.
Third parties, including consultants, who we consulted to provide services on our behalf or to jointly provide services to you, including but not limited to contests and sweepstakes, marketing outreach and analytics, customer support, safety checks, and payment services (such as Cyber Source).
Advertising networks and technology companies that measure advertising performance and attribution.
HOW WE PROCESS INFORMATION OUTSIDE THE EUROPEAN UNION
Countries outside of the jurisdiction you are in, where we and our third-party service providers have operations may have personal information collected by us, and this may be transferred, processed and stored with those countries or jurisdictions.
If you are in the European Union ("EU"), you may have your personal information processed outside of the EU. You understand that we may transfer your personal datato a country or territory that ensures a decent level of protection for the freedom and rights of information subjects in connection to the processing of personal information as decided by the European Commission; or
to the third party that is a member of an agreement scheme identified as giving adequate protection for the rights and freedoms of information subjects as decided by the European Commission; or
to appropriate safeguards, such as the Standard Contractual Clauses (processors) allowed by European Commission Decision C (2010) 593 or any subsequent type  thereof released by the European Commission or the EU-U.S. Privacy Shield.
If you wish to enquire further about these safeguards used, please contact us using the details set out at the end of this Privacy Policy.
SECURITY OF DATA
We put extensive security measures in place to protect the misuse, misplacement and tempering of the information stored in our database. The use of a strong encryption technology and/or Secure Socket Layer (SSL) during credit card transactions and administrative entry to the site data as well as other proprietary security measures which are applied to all repositories and transfers of user data.
We exercise reasonable level of care to provide safe and secure transfer of data between our servers and your computer, but given that no information transmitted via the Internet can be ascertained as 100% safe and secure, we will be unable to warrant the security of any information transmitted to us over the Internet and therefore, we do not accept any liability for any unintentional disclosure.
                                                                 DATA RETENTION
You understand and consent to the fact that we may retain your personal data for a period not less than (12) twelve months, this is retained for the period that it is required to serve the purposes for which we requested it, including accounting, legal, or reporting requirements.
YOUR LEGAL RIGHTS
In relation to your personal data, under applicable data protection laws, you have the right to:
Request access to your personal information, which is referred to as a "data subject access request". This permits you to receive or download a copy of the personal data we have about you and to ensure that it is being processed lawfully.
Request amendment of your personal data that we possess, though we may need to verify the accuracy of the new information you provide to us, it allows you to have any incomplete or inaccurate information we hold about you amended.
Request for us to delete your personal data. You have the right to ask us to erase or remove personal information when you feel that there is no longer any reason for us to keep or process it. You also have the right to request the removal of personal information where you have successfully exercised your right to disagree to the processing in any case where we may have unlawfully processed your information or where we are required to clear your personal data to go along with a local law. However, note that your request may not always be complied with due to specific legal reasons of which you will be notified, if applicable, at the period of your request.
The right to object to processing of your personal data where we are relying on a legitimate interest (or those of a third party) and there is something about your situation which makes you decide to object to processing for this reason as you feel it impacts on your fundamental rights and freedoms. You also have the right to object where we are processing your personal data for direct marketing purposes. In some cases, we may demonstrate that we have compelling legitimate grounds to process your information which override your rights and freedoms.
Request the processing of personal data restriction. This allows you to request suspension of the processing of your personal information in the following scenarios: (a) if you want us to properly show the reliable personal data; (b) where our use of the information is illegal but you do not want us to delete it; (c) where we no longer have use for  the personal data for the above purposes, but we are required by you for the establishment, exercise or defense of legal claims; or (d) you have objected to our use of your information but we need to verify whether we have overriding legitimate grounds to use it.
Request the transfer of your personal data to you or to a third party. We will provide to you, or a third party you have chosen, your personal data in a structured, commonly used, machine-readable format. Note that this only applies to automated information which you initially provided consent for us to utilize or where the data was used to perform a contract with you.
Withdraw agreement at any time where we require consent to process your personal information. However, this will not affect the legality of any processing performed before you withdraw your consent. We may not be able to provide certain features of the Services to you if you withdraw your consent. if this is the case at the time you withdraw your consent, we will be happy to assist you.
If you would like to utilize any of these rights, kindly contact us at Cette adresse e-mail est protégée contre les robots spammeurs. Vous devez activer le JavaScript pour la visualiser.
 THIRD PARTY SITE LINKS
Our website may occasionally contain links to and from third party services. If you follow a link to any of these services, please be aware that these services or websites usually have their own privacy policies and that we cannot be held responsible or liable for such policies effective on their websites. Please check the individual policies before you submit any information on those websites.
OUR POLICY FOR CHILDREN
Our Service is not developed for usage to persons under 18 and we do not deliberately collect personal data from persons under 18.
MODIFICATION OF THIS POLICY
You understand that we may adjust this privacy policy and procedures from time to time. Accordingly, updates may be made on this Privacy Policy occasionally, and so this page should be reviewed periodically. If any change is made to this Privacy Policy, we will update the "last updated" information at the start of this Privacy Policy. Changes to this Privacy Policy are deemed effective only when they are posted on this page.
NOTICE
Please note that when it is required that you provide information about something, whether for legal, marketing or other business related purposes, we will contact you through the best medium we can. This will usually be done through email or by placing a notice on the Service. The fact that you may receive notices will not restrict you from being able to opt out of certain types of contact as described in this Privacy Policy.
CONTACT US
Your questions, comments and requests pertaining to this Policy will be gladly accepted. You can contact us at: -
Email address: Cette adresse e-mail est protégée contre les robots spammeurs. Vous devez activer le JavaScript pour la visualiser.