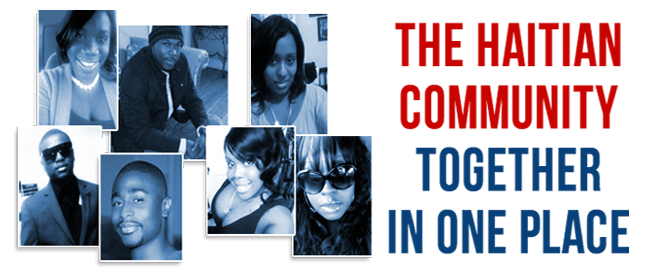 About Us
HaitianCorner.com is an online social community created specifically for Haitians of all ages as a venue to get together and build meaningful relationships with other members around the world. Our mission is to provide a platform where you can meet new people with similar interests, share your insights and opinions, stay connected with your culture and get access to essential information about the community.
HaitianCorner.com is a free-to-join website that offers various services to cater to your needs. Through this site, you can:
• Join or create groups with people who shares your interest • Grow your professional network by connecting with people who shares the same career aspirations  • Stay connected with your friends and loved ones who live elsewhere in the world.  • Access latest Haitians news and hot topics  • Participate in forum and discussion boards and take part in important topics our community  • Find entertaining and educational blogs  • Access our music library. We have a wide range of music from both local and foreign artists for your listening pleasure. 
• Get quick access to latest entertainment information in your area
To enjoy all of these services, just sign up and create a profile. It is important that you read our terms and conditions and privacy policy to know your rights and responsibilities as a member of this website. Make sure the terms are agreeable to you before you sign up.
You also have the option to connect your HaitianCorner.com account with your Facebook, LinkedIn and Google accounts to share and connect with other people from various established social networking websites.
We encourage you to refer your friends and family to visit and join our website. We would love to have many members contributing and coming together in HaitianCorner.com. We aim to become the biggest and most diverse Haitian social networking website that provides quality and entertaining services to everyone.
If you have any questions, suggestions or comments that you think can help in improve HaitianCorner.com, do not hesitate to contact us. We value your opinion and would love to hear from you.