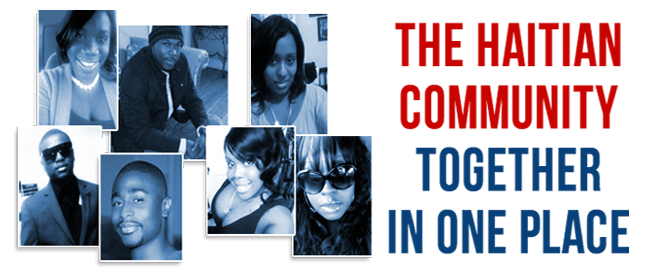 PRIVACY POLICY
Haitian Corner and haitiancorner.com (the website) provide services through online, mobile and other applications. We govern all of these with a single privacy policy. This page provides important information about our Privacy Policy. It describes the collection and use of data when you use the service provides by Haitian Corner.
Personal Information
We collect personal information when you register an account to become a member of Haitian Corner. These information would include your name, birthday, gender, city and any other information you choose to share.
Being a social networking website, Haitian Corner will receive various information you choose to share like photos, videos, status, comments and other data. Your interaction with other people on the website through the forum and private messages will also be data we will have access to.
You can control your own personal information by reviewing, enhancing or editing your own profile page. You can also control whatever personal information you wish to share with other members or visitors of the Haitian Corner website.
We do not share, sell, distribute, rent or otherwise provide any of your personally identifiable information to any third party individuals or companies without your consent except when it is necessary to carry out your instructions or when mandated by the law.
Your Obligation as a User
We expect that you will not abuse any of the services provided by Haitian Corner in any way, shape or form. You are not to abuse, harass, spam or otherwise violate the User Agreement or Privacy Policy any of the services, other members and the staff and owner of Haitian Corner.
Being a social networking site, Haitiancorner.com allows you to access the information of other members. You are not to mistreat these information it by sharing, selling, distributing or renting them to any third parties without the consent of the person owning the information. You are also prohibited in mistreating other members through the use of foul, racial, profane, demeaning or offensive language.
Security
All personal information you provide will be protected in accordance with industry standards. We do not warrant the security of all the data transmitted through our website but we do employ the best staff and implement great security measures to protect our users.
We cannot guarantee that all information you choose to share on your profile like status, pictures, comments, videos and more will not be accessed, copied, altered, disclosed or destroyed by any third parties that would be breach Haitian Corner's Terms and Condition and Privacy Policy.
You are encouraged to protect yourself against any third parties that may access your profile and use it without your permission. Do not share your login and password information to anyone. We also suggest that you do not provide any personal information and personal contact information to any other members or visitors.
Please take the time to read and understand our Terms and Conditions. If you have any questions about our Privacy Policy or any other sections of our website, feel free to contact us at This email address is being protected from spambots. You need JavaScript enabled to view it.